The picturesque campus of Houghton College will be our home for three days and two nights. We'll have access to the cafeteria, dorms, athletic facilities, pool, showers, and chapel. It's going to be an eventful weekend starting Friday night , heated pool with a life guard supervising the swimming, pizza party, and then family fellowship with our youth band.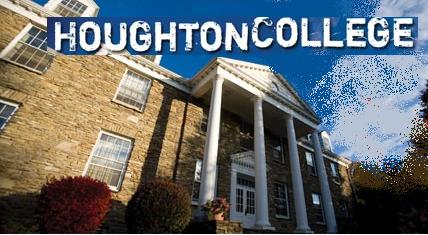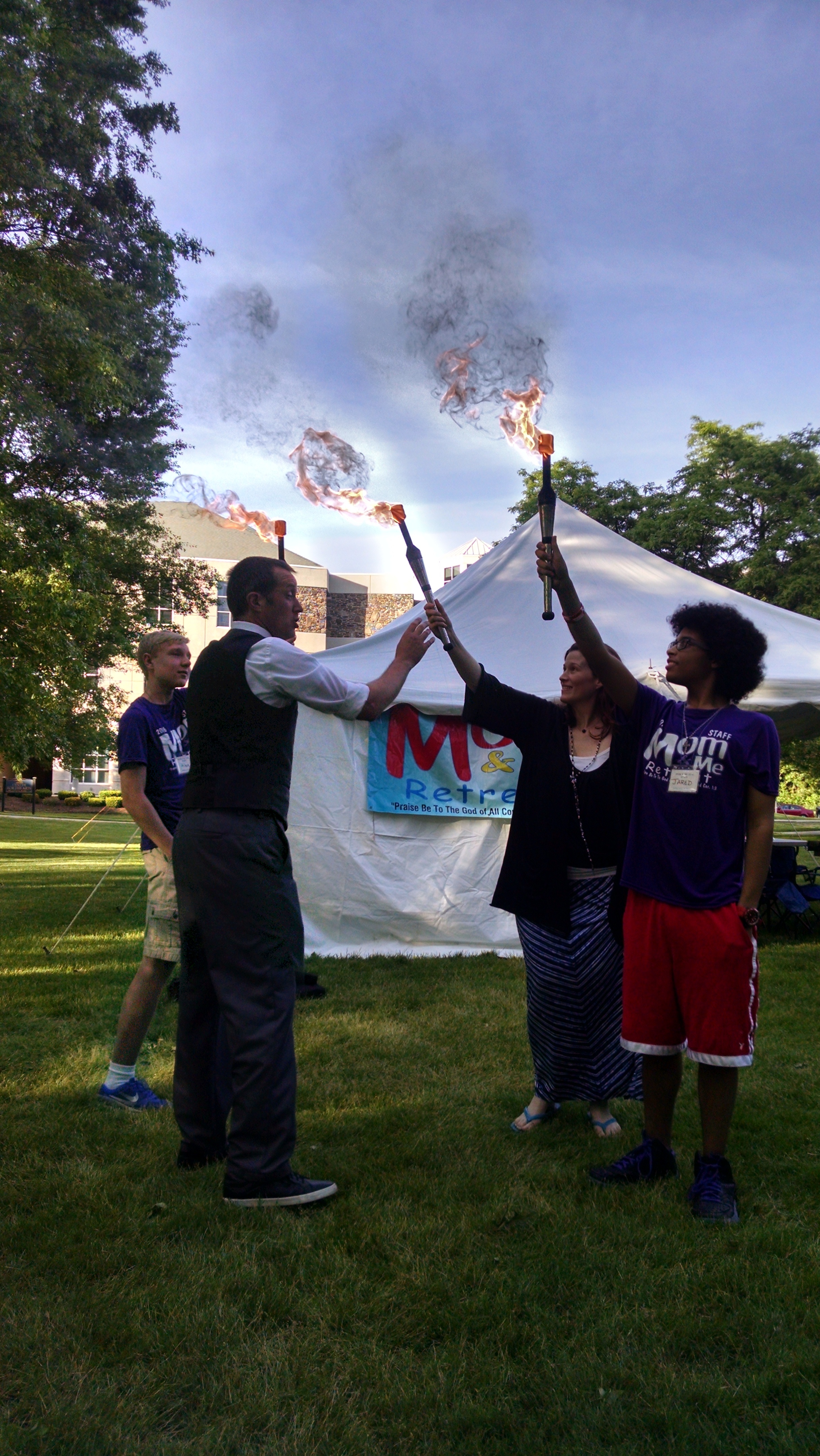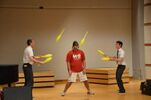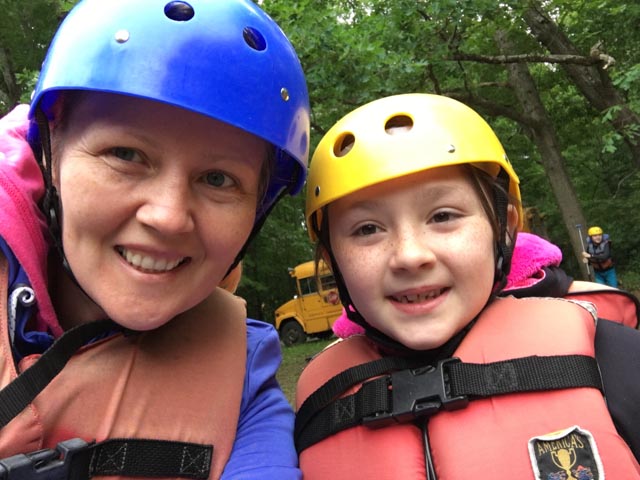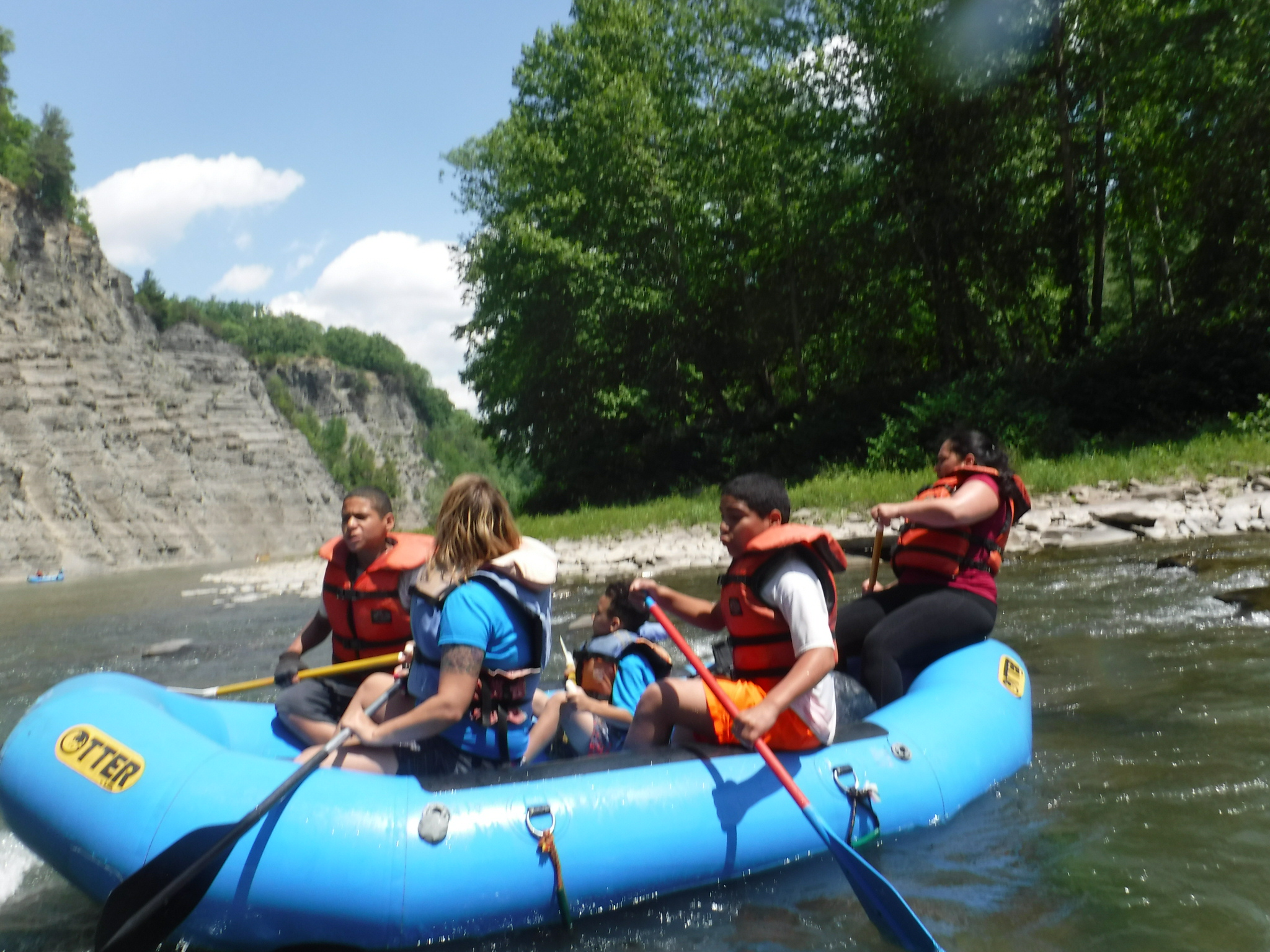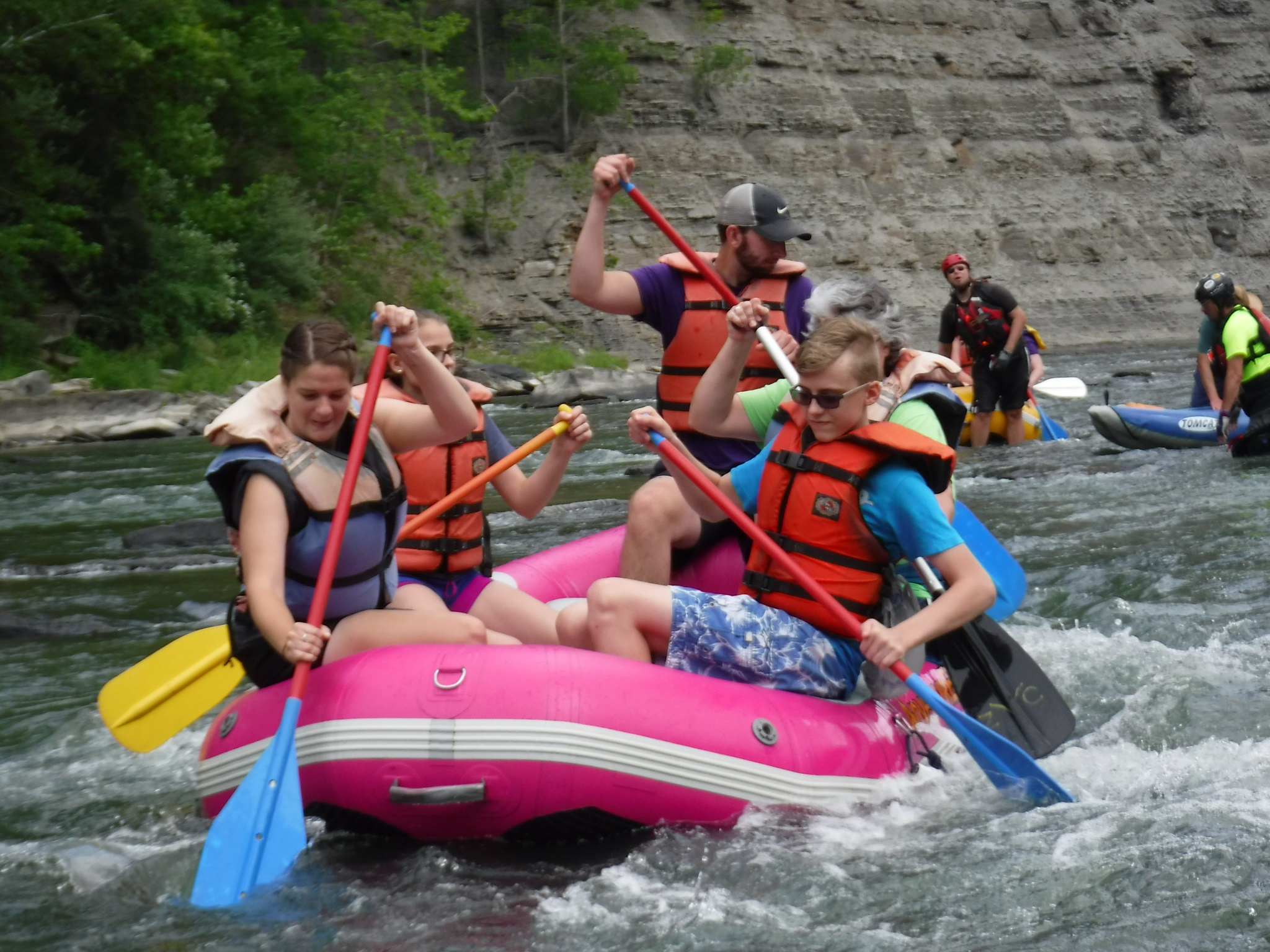 Get to bed early Friday night! Saturday's featured activity of river rafting on the beautiful Genesee River in Letchworth State Park promises to be filled with splashes and thrills. We will be taking the "big blue bus" to the Park where we will be provided with our life jacket or "pfd" (personal flotation device), a paddle and safety talk to get us river ready and raring to go. We will enjoy a Class I, II paddle to our lunch stop and enjoy Joanie's famous river wrap, fresh fruit, cookies and a cool drink. If the water permits we can practice body surfing in the gentle waves at our river stop at "New Wave".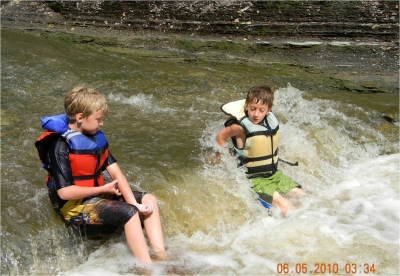 After lunch then on we go to the hidden treasure of the Genesee, Wolf Creek Waterfall. We will visit a hidden cascade of water with it's secret to only be unfolded to those who are willing to take the Leap of Faith.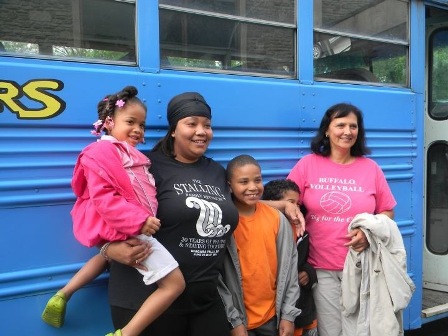 When we get off the river a quick change to dry clothes and we will be trasported back to Houghon to clean up for dinner and more family fun, fellowship, and food! The fresh air and splashing surely awakened your appetite for a tasty dinner provided by Houghton's culinary crew. Lots of yummy food and ice cream too.... eat all your veggies first.
Ladies our weekend would not be complete without our speaker Natalie Stanfield from the Family Life Network. With her Southern Belle Charm Natalie will speak hope and truth with her light hearted humor from a been there done that mom perspective. After losing her 11-year marriage, Natalie had a "crisis of belief." Making the decision to turn to God for healing, she changed her career and started on a new journey. So sit back, relax, and be filled with the Lord's love,and grace while Natalie delivers an inspirational message to encourage mom. Follow this link to read more about Natalie's exciting career.
Sunday morning we will have breakfast and then plan for one more exciting event. The weekend wouldn't be complete without one more family bonding experience with games and fun. We will be scheduled to head over to the theater where we have mom and child team games, watch a video of the weekend, and share with the group how this weekend has impacted your family's life!
Contact Program Facilitator Joan Anderson at:
(716)-341-7657 or email mom.me2009@gmail.com